The well stocked shop here at Conwy invites you in to sample the latest equipment from the likes of Galvin Green, Puma, FootJoy & Rohnisch, and Andrew is able to custom fit you for clubs from Titleist, Callaway, Cobra and PING using the latest GC2 launch monitor in our club fitting indoor studio.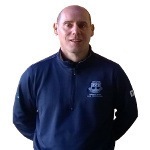 Andrew Blake - Head PGA Professional
Club Professional Andrew Blake, succeeded Peter Lees who retired in 2103 after serving the club for over forty years. Andrew himself is no stranger to Conwy having worked alongside Peter for nearly 12 years before being promoted to Club Professional. A short amateur career saw Andrew attain club and county scratch champion titles before turning professional in 1995. With over 21 years in the business he brings a wealth of experience and knowledge to Conwy where his relaxed and friendly approach will know doubt serve the club well in future years.
---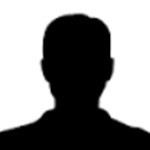 George Davies - Assistant
George Davies started working here at Conwy in May 2014. This is George's first full time job in a golfing environment, he is greatly privileged to be working alongside our club professional Andrew Blake. His original club is Penmaenmawr golf club where he played all of his previous golf as a junior and a young colt, he represented our Caernarvonshire county for a couple of years as a junior and has represented his home club Penmaenmawr in the scratch team and the Victory shield's foursomes for the last few years. 2015 saw George successfully reduce his handicap so he could enrol on the PGA Foundation Degree and is looking forward to the next 3 years of studies to become a PGA professional so he can be qualified to assist Andrew in the upcoming years.
---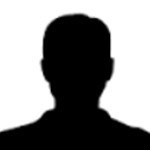 Gareth Williams - Assistant
Gareth Williams started work here at Conwy in September 2014. This is Gareth's first full time job in a golfing environment and is privileged to be working alongside our club professional Andrew Blake. Gareth has been a member here at Conwy since 1996 and is a former Junior Captain. His father, Haydn, was Captain of Conwy in 1981 and his grandfather, Glyn, was Captain back in 1962 so Gareth has a deep connection with Conwy golf club that goes back a long way. Gareth is a 2 time Conwy Golf Club Champion and is the youngest ever to win the title back in 2001 at the age of 16. Gareth has represented Conwy as a Junior and has also been a part of the successful Scratch Team that has dominated the Caernarfonshire and Anglesey Bayonet winter league over the last 10 years winning multiple titles. He has represented Caernarfonshire County Team at Junior and Senior levels and also North Wales Four Counties at Junior and Senior level. The end of 2015 sees Gareth lose his amateur status and embark on the 3 year PGA Foundation Degree to become a PGA Professional so he can be Qualified to assist Andrew in the coming years.
---